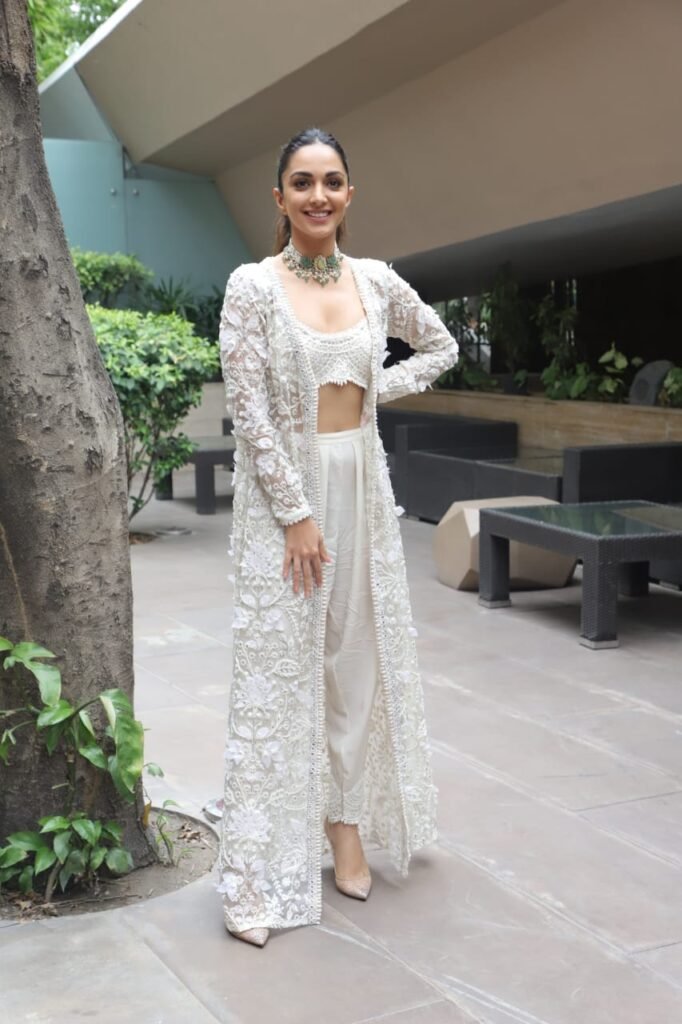 Indo Western Dress : The Amalgam of Fashion
Indo-western dress is an alliance of elements from Indian traditions and the western world of apparel. These Indo western looks include a fun styling experience of matching and accessorizing elements of both cultures to create an alluring package. Indo-western dresses have made the entire world go crazy because of the comfort, two different kinds of styles, culture, community values, handcrafted embroidery, and artwork that added the spice of unique yet classy fashion and set the fashion trends on high. India is a diverse country every 30 to 40 kilometers languages, clothing styles, and folk art change. Indo-western dress is a beautiful coalition of elements of western culture, art, and lifestyle with Indian clothing styles and folk arts.
Who First Invented Indo Western Dress? 
In 2012 Veteran designer Wendell Rodricks carried the sartorial legacy of Goa to a new level by documenting it in "Moda Goa". He says Goa was the cradle of Indo-Western dress. The land of sun, sand, and sea is the inspiration behind fashion designer Wendell Rodricks' new tome," Moda Goa": History and Style. Written over a period of eleven years, the book fabricates a visually enriching yarn of Goan clothing
When Did Indo Western Style Start?
It was all set in motion in the late 1970s when Indian fashion moved outside its boundaries and areas and began incorporating western-style elements. Indo-western dress Kurtis and kurtas are being largely used by designers and loved by customers across the globe. They are becoming a rage in the country and seem to have replaced the traditional salwar suit to Lakhnavi kurta with denim jeans. A great example of an indo-western dress is the use of Rajasthani mirror work and Punjabi phulkari on Western-style dresses, another example of Indo western dress is a silk saree with blazers and denim with half overlap saree.
Who Adopted The Indo Western Dress in India?
In India, western-style attire or clothing started in the early 19 century. the wealthy Parsis were the first to adopt the western style of clothing as it symbolize modernity, liberalism, and progress. Some people had two sets of clothes. They put on western clothes for offices and business work as formal wear and Indian clothes for social functions as traditional ethnic wear.
What is Indo Western Culture?
The Indo western culture is a mixture of western clothing trends, styles, and art with Indian traditional ethnic, hand-crafted embroidered, thread work. this fusion brings a new, comfy, ethnic yet trendy style. People from all over the world have gone crazy with Indo western looks many famous Indian stylists have made an immense impact on the international fashion industry. Indo- western fusion brings comfortable, cool, and international touch to your wardrobe which is economical for every person.
Indian Fashion Designers 
 SABYASACHI MUKHERJEE 
SABHYASACHI MUKHERJEE is a famous fashion designer and jewelry designer retailer courtier from Kolkata. He has designed costumes for Bollywood films such as Raavan, Laaga chunri mein daag , Baabul, Guzaarish.
He has designed wedding couture for many famous celebrities like Anushka Sharma, Bipasha Basu, Deepika Padukone, Katrina Kaif, Samantha Akkineni, Vidya Balan , and Sagarika Ghatge, Soha Ali khan.
He has sold designer merchandise using the label SABYASACHI.
The classic Sabyasachi portrait gown is cinched at the waist with the Bengal tiger military belt. He designed Indo western outfits like simple silk or Saturn shirt with fully flared lehenga, another example of Indo western design is flared pants with shirt or blouse with neck accessories.
Masaba Gupta  
Masaba Gupta is an Indian actress and a fashion designer with her own label called House of Masaba. Gupta's design aesthetic has been defined as a blend of contemporary and traditional with modernity taking the upper hand. She specializes in ethnic wear for women and uses silk, chiffon, and cotton as well as rich embroidery work, and is noted for her unconventional prints along with feminine drapes and silhouettes.
Neeta Lulla
Neeta Lulla is an Indian costume designer and fashion stylist who has worked on over 300+ movies. She has been designing wedding bridal attire for women since 1985. Her name became inseparably associated with Bollywood after actresses Aishwarya Rai and Madhuri Dixit wore her costumes in Devdas (2002 Hindi Film ), the trend-setting Bollywood film . Her Indo western collection combines silhouettes, heritage textiles, and traditional embroidery techniques.
 Top 5 Most Loved Indo Western Dresses  
1 WRAP-AROUND BLOUSE WITH SOLID SAREE  
All you need is an embellished wrap-around blouse or crop top style it with solid color saree make contrasts with saree and blouse, wear some bling ear drops earrings and you are ready to kill the look.
2  EMBROIDERED JACKETS, WITH A LONG T-SHIRT AND RIPPED JEANS 
This style is most loved by college-going girls this adds up a funky and cool look to your personality. this is a basic style but creates an amazing look together.
3  FLARED TUNIC WITH SOLID PANTS 
This style brings your ethnic and subtle style together which creates an amazing classy look to your wardrobe. this style is adopted by most women in India as Indo western dress.
4  PRINTED SAREE WITH KNEE-LENGTH FLARED KURTA 
This style creates a unique look and creates an exceptional appearance. This new look is adored by many women in India as this reflects their way of enjoying life, just like beauty with a brain, as wearing a saree with a new touch of uniqueness.
5  PRINTED PEPLUM HEM TOP WITH DHOTI AND OXIDISED JEWELRY    
This look has made an immense impact as it is comfortable and loved by all regions of women in India, this outfit is mostly made from cotton so that it becomes breathable and creates an aesthetic glance as Indo western dress. 
Our youtube channel is Khammaghani