Stone Jewellery-A Peep into the Journey
Stone Jewellery-A Peep into the Journey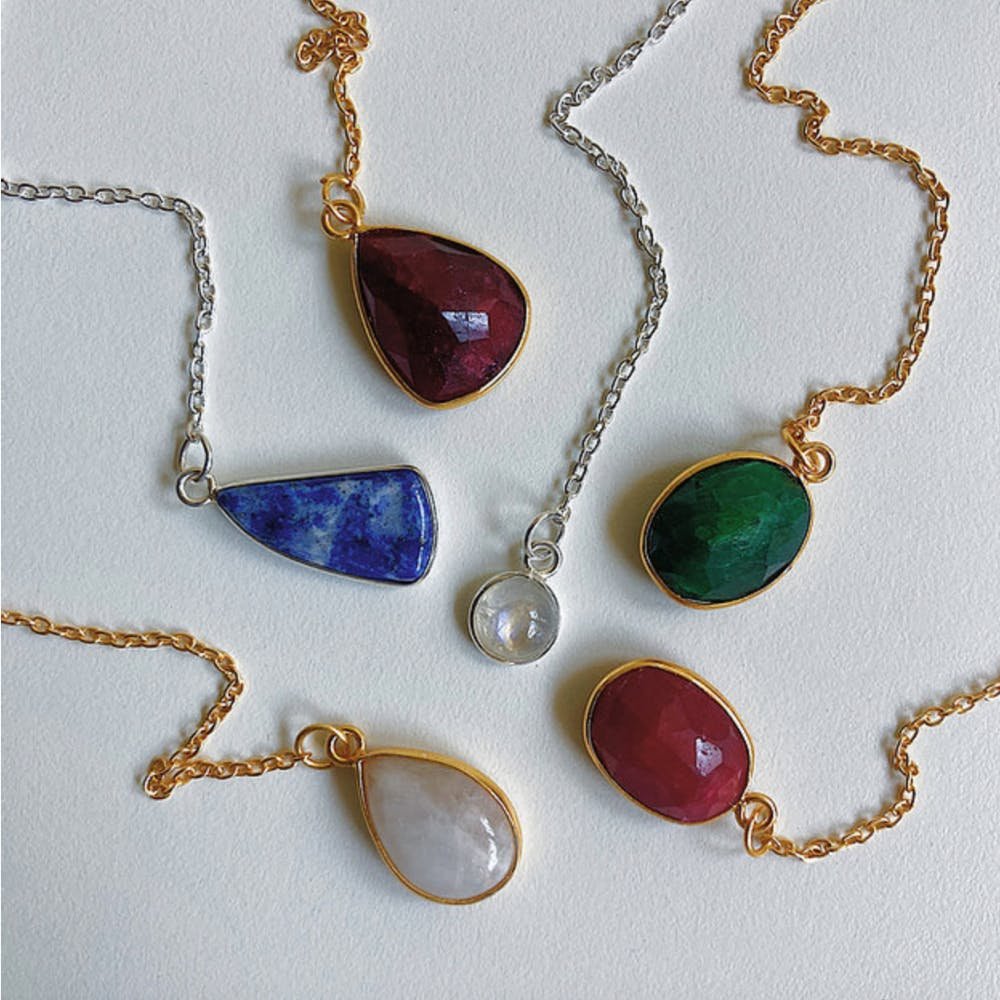 Gemstones, From Caveman to Millenial Generation.
Stone jewellery in the world of fashion has a distinctive place & role, and famously called Gemstones. There are about 200 different varieties of natural gemstones. Precious & semi-precious stones are called Gemstones. Diamond, Emerald, Sapphire, & Ruby are the 4 precious gemstones. All other gemstones fall in the list of semi-precious gemstones.
Jewellery wearing tradition is evident in all the religions, regions of the world. It has been in trend from the primitive era when cavemen used to wear leaves and animal skins. Further followed by Kings and now by the common mass.
While talking about stone jewellery in the era of Raja Maharajas, kings and queens, gemstone jewellery was prominent in use and was immediately after gold jewellery when it comes to daily wearing and their treasure heaps. Based on the quality, quantity and types of gemstones and gold-silver heaps any king would be ranked among their counterparts across the globe.
These kings, their treasures and their anecdotes became the reasons of attacks and lust to conquer the new rich princely states across unconquered mountains and oceans.
These incursions resulted in the first step towards today's globalization. People started exchanging rituals, living styles, clothes, gemstones and all sorts of things that they can exchange under the barter system or against gold & gemstones. This also resulted in the initiation of exploring unknown territories to do business.
Stone Jewellery, eCommerce & Global Market.
Still, today gemstones are connected and correlated to the living standard and social-economic status of individuals and business houses. The premium class of the society showcases their living standard by wearing not only gold silver jewellery but also gemstones like Diamond, Emerald, Sapphire & Ruby. Earlier such costly gemstones used to be part of traditional cultural outfits and regional customs but nowadays they are even worn in most modern & trendy outfits.
Semi-precious stone jewellery has become even more accessible and frequent in use among the millennial generation due to online stores and booming eCommerce business. Any type of gemstone is easily available in any part of the world within a few days. It's just a mouse click away to make it reach your doorstep. The new generation has got more ideas and fashion styles to make the best use of these gemstones/stone jewellery.
While Russia holds the largest stocks of diamonds in the natural form under the earth crust India has the world's highest number of diamond cutters in Mumbai & Surat. In India, Jaipur and Delhi are the epicentres of the gemstone market especially the semi-precious stones. Here one can buy semi-precious stones in wholesale price and quantity.
To Buy Online Stone Jewelry check our Kundan Jewellery segment.
Our Pinterest id: Pinterest