Jewellery Design: The Best Gift on This Diwali
Jewellery Design: The Best Gift on This Diwali
Gone are the days when ladies were dependent upon nearby jewellery shops for getting their wishful jewellery designs. Not only this, these jewellers had limited designs and fixed weights with a limited variety of stones and colours. In addition to this, there was always a fear factor of not having the purity of metal apart from wishful designs, patterns and of course a variation in metal weight. In such a scenario it was a bit difficult to plan to gift jewellery.
Now the time has changed, this is an era of fashion and uncountable varieties of everything and no need to get disappointed when it comes to jewellery too. Yea…h! Uncountable jewellery designs are available to meet all sorts of choices and pockets. What are you thinking then? Just check your wallet or bank balance, weigh your love for your wife, daughter, mother, sister or of course for someone very – very special, think of their choices or while talking try to find out what they would like and just start browsing. So many jewellery designs are available in the market, beyond your imagination, if not locally then of course online.
Hundreds of varieties of chains, bracelets, and rings are available for men also. So, let's be ready to sparkle in this Diwali pooja and the following wedding season.
Latest Designs for Diwali Jewellery :
Now let's peep into the markets to know the latest artificial Indian jewellery designs that are trendy and evergreen-
Gold Look Necklace Designs:-   The new and ever-changing trends can be seen in jewellery as it is not a fashion compulsion to wear expensive metals to look beautiful & charming. Wearing silver, gold, and platinum jewellery with precious stones is no longer a social status and seeing the various incidents of jewellery snatching, it's neither safe to wear expensive metal jewellery too frequently.
These days gold look necklaces with artificial stones in various colours and shapes are very popular as it is trendy to wear jewellery designs that complement the dress & suits your mood. Pink, blue, green, yellow, red, purple & many other colour stones are embedded in artificial gold look metal alloy jewellery designs.
Necklace with artificial Meena work is also liked by many ladies and on the other side, college going girls prefer delicate light-weighted modern designs with thin wires, strips or sheets carved in unique shapes, for example, one or two pearls or fine small-sized artificial stones as a part of designs.
Mangalsutra Designs: Mangalsutra is a symbol of suhagan ( married woman) in India. Earlier it was an essential ornament to be worn by a married woman in Maharashtra but in the present time the traditions, customs and rituals have crossed the boundaries of states so, it has become the favourite jewellery of all Indian women and it is available in hundreds of designs.
A thin black bead chain with a length of about 10 inches and attractively designed pendants are in fashion. Pendants have many shapes and the trend from full gold and meenakari has shifted to small American diamonds filling the pendants.
Bangle Designs:- If we need to think of varieties in jewellery design, bangles will stand number one. Houseful varieties are under the classes gold, silver, imitation, antique, classic, with stones, and without stones are available.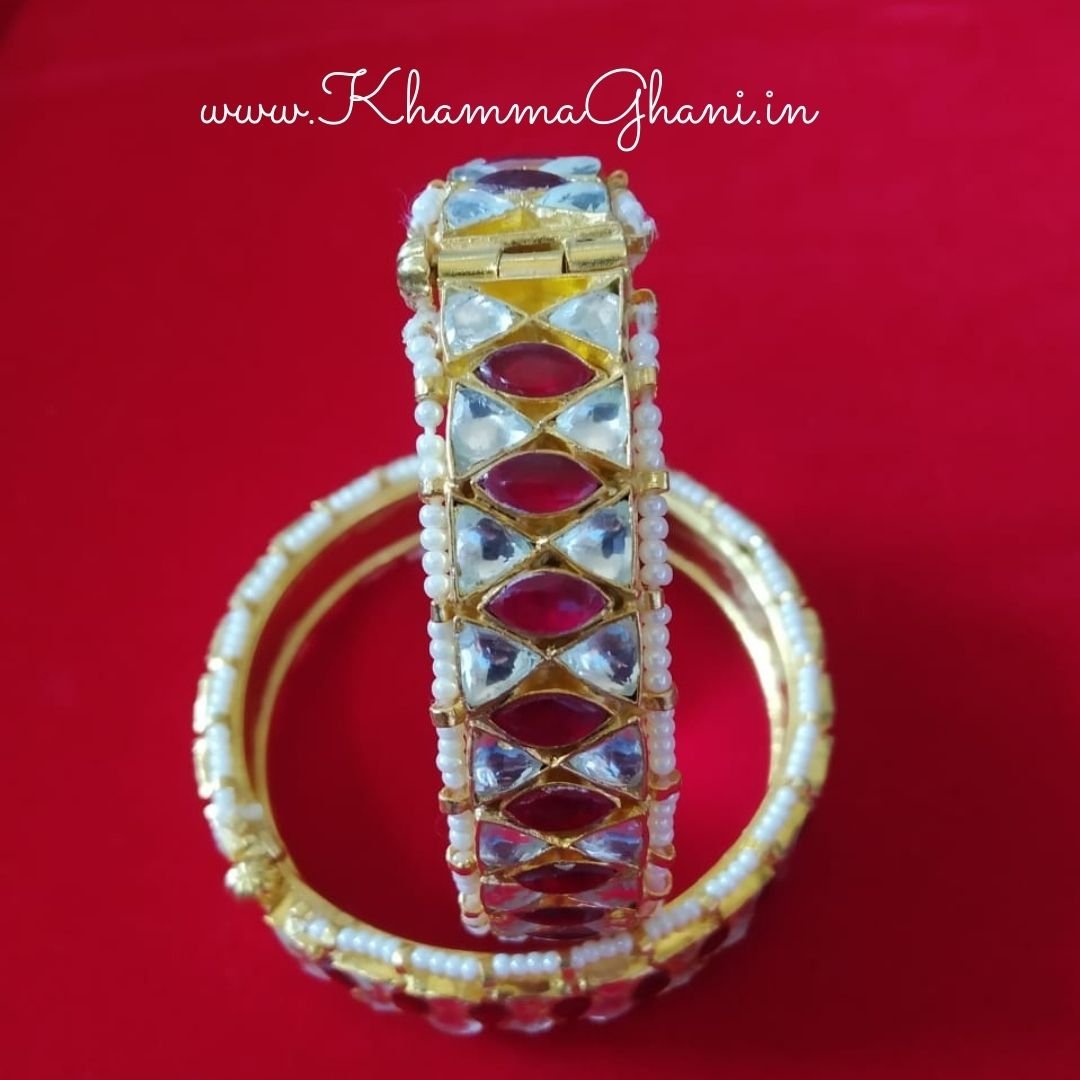 Lakh bangles in all colours and designs are evergreen as they provide a match with dresses. Bangles are made by using silk thread wrapped around plastic bangles and decorated with mirrors, pearls, beads and many more options are there and they all are in fashion, always.
Earring Designs:- Remember any Hindi movie song about a romantic couple, you will notice that the first gift from the boy is mostly a pair of earrings and why not it adds a lot to the beauty of a girl's face.
Earrings have crossed all the limits of jewellery designs and are available in all precious and cheap metals and colourful stones. Shapes and lengths have forgotten all boundaries in designing earrings. Thread, plastic etc. are also being used to make earrings light and colourful.
This Diwali Get Beautiful On These Days :
Diwali is a five-day festival and each day has its own importance so why not add to beauty by wearing unique jewellery each day? There are many online jewellery shops where one can easily check jewellery design images with a price:
Dhan Teras: This is the right day to purchase new jewellery and get ready at night with a bright-coloured lehenga saree or salwar kameez with light makeup and heavy latest design jewellery.
Roop Chaudas: Got tired of cleaning and decorating the house, visiting markets and beauty parlours? But Roop Chaudas comes once a year. Looking beautiful is a must. In the morning a yellow, pink or red saree with a thin border, light weighted chain, and small studded hoop earrings with matching bangles is okay. At night while lighting diyas, a light zari work lehenga with heavy gold jewellery and proper make-up is necessary to look beautiful.
Laxmi Pooja: This is the Diwali pooja night when we ask Laxmi Maiyya to come home as she is the symbol of prosperity. Wear the heaviest lehenga or Saree with the heaviest necklace with matching earrings and bangles. This night gold or gold-looking jewellery will suit the most rather than colourful artificial ones. Wear makeup and look beautiful so everyone says that you are the Laxmi of home.
Govardhan Pooja: Govardhan Pooja can be done in a light embroidered saree or suit. A chain, tops and routine bangles will be enough to look beautiful.
Bhai Dooj: On Bhai Dooj the married women go to the maternal home for 'Kumkum Tilak' on the forehead of their brothers. Adorn the beautiful look in the latest design Indo Western outfit with silver, gold or artificial jewellery.
Diwali Celebration Outside India:
Indians who have settled abroad cannot celebrate Diwali on such a huge scale as we do. They too celebrate however their celebration is limited to parties with their Indian and foreign friends, community members & co-workers. They too light their house with candles, wax diyas and lights. Though they are outside India, they too love to celebrate it with all the traditional outfits, customs and trendy jewellery during the Diwali pooja. So, on Diwali, jewellery can be the best gift for our friends and relatives not only in India but overseas too. Be ready to celebrate this five-day festival and gift the most beautifully designed jewellery to your loved one.
Our Instagram id: Instagram